Taste Of The Wild con Salmón ahumado Pacific Stream.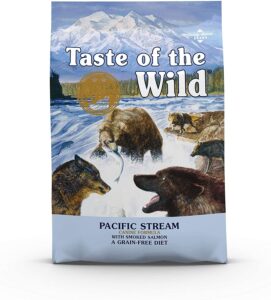 Description
Pacific Creek Smoked Salmon dog food is packed with fish protein and contains no cereals or potatoes to provide easily digestible energy for sensitive dogs.
It is a unique flavor food formulated with smoked salmon for an unparalleled taste sensation.
Supplemented with fruits and vegetables, this fish and potato formula provides animals with natural antioxidants to help your pet lead a healthy life.
Ingredients
Salmon (21%), fishmeal, salmon meal, sweet potatoes, potatoes, canola oil, smoked salmon (4%), potato fibers, minerals, dried chicory root, tomatoes, blueberries, raspberries, extract anduca.
Additives:
Vitamins: Vitamin A 10,000 IU, vitamin D3 750 IU, vitamin E 150 IU.
Trace elements: taurine 0,1 %, ferrous amino acid chelate hydrated 9 mg, amino acid cuprous chelate hydrated 1,05 mg, iron sulphate monohydrate 18 mg, copper sulphate pentahydrate 1,75 mg, potassium iodide 1485 mg, amino acid manganese chelate hydrate 2,1 mg, manganese oxide 7,7 mg, manganese sulphate 4,48 mg, amino acid zinc chelate hydrate 11,25 mg, zinc sulphate monohydrate 26 625 mg, sodium selenite 0.018 mg.
(*milligrams per kilo of product)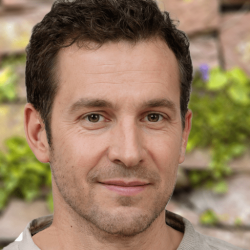 Latest posts by Juanjo Blanco
(see all)