Acana Pacifica dog food is a dog food with high protein content that promotes complete and balanced nutrition.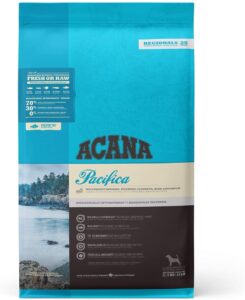 Description
Arcana Pacifica dog food is a delight for all dog breeds.
It is a food that reflects the rich marine harvest of the clean waters of the Canadian Pacific.
Its formula includes 70% fish and 30% vegetables, fruits and plants.
All these products do not include cereals or other elements that can add carbohydrates.
In the formula of Acana Pacifica dog food, 50% of the fish is fresh and the remaining 50% is dried fish or fish oil, both of high quality and an excellent source of protein.
Ingredients
Fresh whole Pacific herring (14%), Pacific pollock oil (12%), fresh whole sole (8%), dried herring (8%), Pacific cod meal (7%), Pacific hake meal (7%), whole green peas, red lentils, chickpeas, green lentils, pollock oil (6%), fresh whole hake (4%), fresh red rock stripe (4%), pinto beans, whole yellow peas, sun-cured alfalfa, sunflower oil, lentil fiber, brown seaweed, fresh zucchini, butternut squash squash, fresh parsnips, kale leaves, fresh spinach, fresh mustard greens, turnip greens,
Fresh carrots, fresh red delicious apples, fresh barlett pears, freeze-dried cod liver (0.1%), blueberries, cranberries, chicory root, turmeric, milk thistle, burdock root, lavender, marshmallow root, rose fruit.
Additives:
Vitamins: vitamin E.
Trace elements: zinc and copper.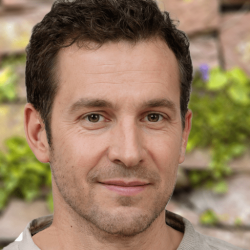 Latest posts by Juanjo Blanco
(see all)