Royal Canin wet food for allergic dogs.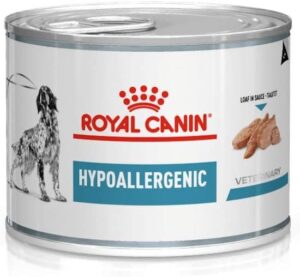 Description
Royal Canin Hypoallergenic Canine Wet Food is a hypoallergenic diet developed to reduce intolerance to ingredients and is suitable for feeding dogs with digestive or skin allergic conditions.
It is suitable for elimination diets, food allergies with skin conditions and/or gastrointestinal symptoms, food intolerances, inflammatory bowel disease, exocrine pancreatic insufficiency, chronic diarrhea and bacterial overgrowth.
This canned dog food can be used with any of Royal Canin's reference dry foods for hypoallergenic dogs.
It can also be used as a daily feeding option for adult dogs that have adverse reactions to food and prefer a moist texture.
Ingredients
by-product of vegetable origin (pea starch), vegetable protein extracts (hydrolyzed soy protein), oil and fat, mineral substance, meat and animal by-product (hydrolyzed poultry liver), sugar.
Additives:
Vitamins: vitamin D3 340 IU, vitamin A 5000 IU, biotin 0.03 mg.
Trace elements: iron 25 mg, iodine 2 mg, copper 6 mg, manganese 32 mg, zinc 120 mg.
(*milligrams per kilo of product)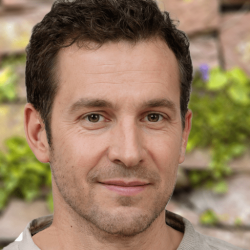 Latest posts by Juanjo Blanco
(see all)