ADVANCE Adult Mini is a high quality feed designed to meet the nutritional needs of small adult dogs.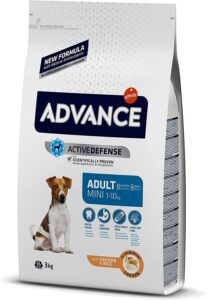 Description
Advance Mini Adult is a high quality feed designed for adult dogs of small size (up to 10 kg), as it is adapted to their jaws and teeth.
It is made with selected ingredients to help your pet enjoy a healthy and happy life.
Small dogs are usually very active and have a higher heart rate than large dogs.
This food is rich in proteins and fats to cover the high energy intake they need per kilo of body weight. It also helps increase muscle mass and maintain an athletic body.
Advance Mini is advertised as a small dog food that is suitable for the jaws and teeth of small animals.
Like all Advance products, it contains no preservatives or dyes and the meat used is always fresh. The main ingredients – chicken and rice – are an excellent source of easily digestible protein and carbohydrates.
Ingredients
Chicken (20%), rice (15%), dehydrated poultry protein, wheat, corn gluten meal, animal fat (stabilized with vitamin E), corn, hydrolyzed animal protein, beet pulp, fish oil, dehydrated egg, yeast, potassium chloride, plasma protein, tetrasodium diphosphate, calcium carbonate, salt, natural polyphenols.
Additives:
Vitamins: vitamin A 27000 IU, vitamin D3 1800 IU, vitamin E alpha- tocopherol 670 mg, vitamin C 500 mg.
Trace elements: ferric sulphate monohydrate 260 mg, potassium iodide 1.9 mg, copper sulphate pentahydrate 34 mg, manganous sulphate monohydrate 124 mg, zinc sulphate monohydrate 395 mg, sodium selenite 0.24 mg, taurine 1200 mg.
(*milligrams per kilo of product)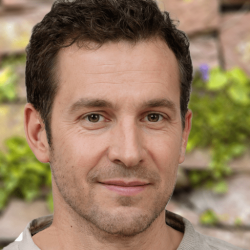 Latest posts by Juanjo Blanco
(see all)