Ultima Medium-Maxi Adult is a nutrient-rich and easy-to-digest formula with minerals, vitamins, antioxidants, magnesium and egg membranes (a natural source of collagen), a combination that helps strengthen bones and joints.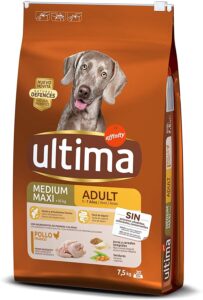 Description
Ultima Medium-Maxi Adult is a tasty feed with valuable antioxidants, vitamins, minerals and essential fatty acids that support your dog's health in various ways.
Boost the immune system to improve your dog's overall health.
Chicken is very tasty and provides important animal proteins, along with phosphorus and vitamin D, which helps strengthen muscles, bones and teeth.
Omega 3 and 6 essential fatty acids and zinc contribute to a shiny, silky coat and healthy skin.
The high density of nutrients means that only small amounts of feed are needed, in addition, they are well digested and soothe the digestive tract, ensuring a healthy digestive system.
Ingredients
Chicken (18%), corn (12%), whole wheat (12%), dehydrated poultry protein, rice (10%), corn protein, animal fat, whole barley, cornmeal, hydrolyzed animal protein, dehydrated beef protein, beet pulp, fish oil, potassium chloride, salt.
Additives:
Vitamins: vitamin A 32 000 IU, vitamin D3 2130 IU, vitamin E 410 mg, vitamin C 350 mg, vitamin B6 13.3 mg.
Trace elements: ferrous sulphate monohydrate 261 mg, potassium iodide 1.9 mg, copper sulphate pentahydrate 33 mg, manganous sulphate monohydrate 123 mg, zinc sulphate monohydrate 551 mg, sodium selenite 0.24 mg.
With antioxidants.
(*milligrams per kilo of product)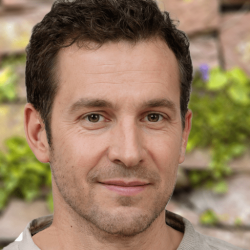 Latest posts by Juanjo Blanco
(see all)