KONG toys are perfect for their durability as they are made of non-toxic natural rubber and are very durable.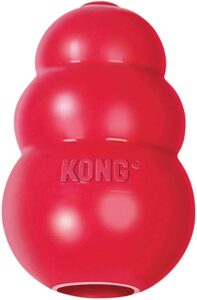 KONG Classic is a classic of the classics for a reason, its qualities make it perfect for chewing and playing. It can also be filled with treats.
For dogs, chewing and chasing are part of their instincts, and KONG Classic helps your furry friend cope with this natural urge.
KONG Series Classic toys are red and made of natural rubber with a soft texture that invites chewing and playing.
KONG Classic is the best way to beat boredom, making outdoor launch and capture games ideal.
One of its most interesting features is its unpredictable bounce, this means that it can bounce back and forth, stimulating your dog's gaming and hunting instincts, providing hours of fun.
If you want to make KONG even more exciting, you can fill it with snacks or treats that are easy to introduce.
If your dog can catch the KONG Classic, they can continue to have fun in exchange for a reward.
Like the other toys in the KONG range, the Classic is available in several sizes so you can choose the one that best suits your dog's weight.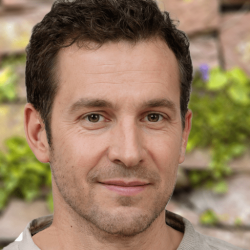 Latest posts by Juanjo Blanco
(see all)