True Instinct No Grain is a moist, natural and balanced meal. Made with simple and healthy ingredients such as chicken, beef or turkey, selected and combined with vegetables, it does not contain cereals: easy to digest, delicious and ideal for dogs intolerant to cereals.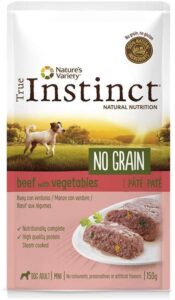 Description
Nature's Variety True Instinct No Grain Mini Adult Pâté is grain- and gluten-free and is made without the use of artificial preservatives, colours or flavourings.
As a result, this liquid food is well tolerated and easily digested, making it suitable for dogs with sensitive digestive systems, intolerances or food allergies.
Salmon oil provides unsaturated omega fatty acids, which are beneficial for smooth skin and a shiny coat.
Nature's Variety True Instinct is a well-tolerated food that offers an irresistible menu to give your dog a balanced and varied diet.
Ingredients
Ox (66%), spinach (2%), pumpkin (2%), minerals, salmon oil.
Additives:
Vitamins: vitamin D3 200 IU, vitamin E 30 mg, vitamin C 40 mg.
Trace elements: iodine 0.75 mg, copper 1.75 mg, manganese 3 mg, zinc 15 mg.
(*milligrams per kilo of product)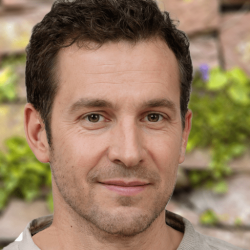 Latest posts by Juanjo Blanco
(see all)