Pedigree Vital Protection wet food for senior dogs.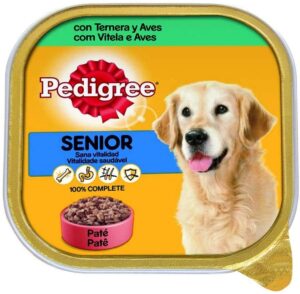 Description
Pedigree Wet Food for Senior Dogs, Beef Flavor and Pâté Poultry provides your dog with a 100% balanced diet rich in animal proteins.
This food contains all the important nutrients necessary for a healthy and balanced diet.
Pedigree Senior wet food is rich in fiber, which promotes good digestion.
Calcium also strengthens your dog's bones and joints.
The combination of zinc, sunflower oil and omega-6 supports healthy skin and a shiny coat.
This complete food contains no artificial colors, flavorings, preservatives or sugars.
It can also be mixed with food or used as a treat.
Ingredients
Meat and animal by-products (45%, includes 4% ox and 4% liver), cereals, fish and fish by-products, minerals, by-products of vegetable origin (0.5% dehydrated sugar beet pulp), oils and fats (0.5%, sunflower oil)
Additives:
Vitamins: vitamin D3 150 IU, vitamin E 200 mg.
Trace elements: calcium iodate anhydrous 0.4 mg, copper sulfate pentahydrate 5.7 mg, iron sulfate monohydrate 10 mg, manganese sulfate monohydrate 6 mg, zinc sulfate monohydrate 116 mg.
(*milligrams per kilo of product)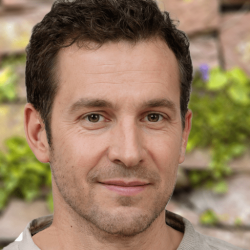 Latest posts by Juanjo Blanco
(see all)