Advance Veterinary Diets Atopic Mini is a complete food for mini dogs, designed for skin care, preventing dermatitis and excessive hair loss.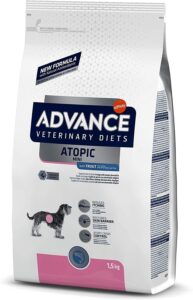 Description
Avance Veterinary Mini atopic dog food is an excellent product for the treatment of skin and hair disorders of pets.
It is a medicated feed developed specifically for the treatment of skin and inflammatory problems such as atopic dermatitis, chronic pruritus, otitis media and other allergic components in adult dogs of miniature breed up to 15 kg.
This feed is a complete and balanced food for dogs that contains omega-3 and -6 fatty acids that reduce the clinical signs of inflammation and atopic dermatitis, which significantly decreases the discomfort of the animal and reduces scarring caused by transdermal water loss.
These two essential fatty acids also play an important role in improving the appearance of the skin and coat. The olive leaf extract present in the formula reduces itching and inflammation of the skin.
Ingredients
Corn, trout, rice, corn gluten meal, trout meal, animal fat, potato protein, beet pulp, hydrolyzed collagen, yeast, hydrolyzed animal protein, soybean oil, fish oil, vegetable fiber, monocalcium phosphate, calcium carbonate, potassium chloride, salt, olive leaves, aloe vera.
Additives:
Vitamins: vitamin A 27000-29347 IU, vitamin C sodium salt and calcium of ascorbic monophosphate 350-380 ppm, vitamin D3 1800-1956 IU, vitamin E 450-489 mg, vitamin K3 0.45-0.49 ppm, vitamin B1 thiamine 51-55 ppm, vitamin B2 riboflavin 23-25 ppm, vitamin B6 pyridoxine 15-17 ppm, vitamin B12 cyanocobalamin 91-99 ppm, niacin 208-226 ppm, pantothenic acid 45-49 ppm, folic acid 6-6 ppm, biotin 0.10-0.11 ppm.
Trace elements iron 185-201 ppm, zinc 275-299 ppm, copper 15-16 ppm, manganese 51-55 ppm, iodine 1.5-1.6 ppm, selenium 0.5-0.5 ppm, DHA EPA 1.0-1.1%.
(*milligrams per kilo of product)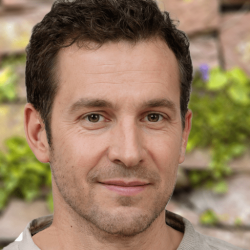 Latest posts by Juanjo Blanco
(see all)