Harness Julius-K-9 of different colors and measures, to enjoy walks and outdoor activities with your dog.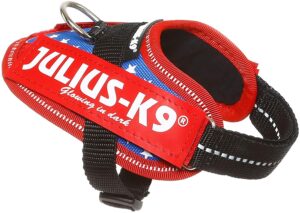 Description
The Julius K9 ergonomic dog harness is ideal for walks and outdoor activities with your dog.
It is a practical harness with an ergonomic design, made with high quality materials for the comfort and durability of your pet.
Perfect for any type of dog, it is a harness that combines innovation, comfort and safety for your dog.
This harness has an ergonomic and sporty design so that your pet feels comfortable at all times. The chest and belly straps are fully adjustable.
It is made of high quality materials: polyester on the outside and inside, steel for the safety ring to which the strap is fastened and resistant plastic for the handle that allows to adjust the size of the strap.
The top of the harness is made of a breathable material that is soft on your pet's skin, while the lining is hypoallergenic and also Oeko-Tex certified. This material is waterproof, scratch-resistant and very durable.
It's great for your dog's walks in the park or on the beach, as well as for dogs who enjoy outdoor activities like hiking and other sports.
It also features reflective patches on the sides and reflective seams on the chest and back strap to improve visibility and safety during rides.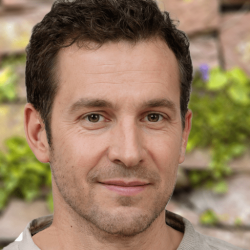 Latest posts by Juanjo Blanco
(see all)