Purina Friskies Vitafit Active is a food for energetic dogs who always want to play.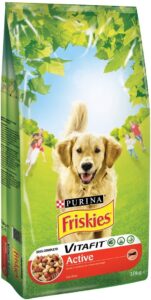 Description
Purina Friskies Active with ox is a complete and balanced feed designed to meet the high energy needs of dogs.
It does not contain dyes, preservatives or flavorings.
Delicious beef provides an optimal supply of animal protein and is easy to digest.
Vitamins and minerals improve the health of the skin and coat and vision, but the main characteristic of this food is the ability to improve your dog's daily performance and activity.
Purina Friskies VitaFit Active with beef will satisfy your dog's taste.
Ingredients
Cereals (64 % whole grains), meat and animal by-products (8 %), by-products of vegetable origin, oils and fats, vegetable protein extracts, minerals.
Additives:
Vitamins:vitamine A 22,800 UI, vitamin D3 1300 IU, vitamin E 108 IU, vitamins of group B 90 mg.
Trace elements: iron(II) sulphate monohydrate 94 mg, calcium iodate anhydrous 2.3 mg, copper sulphate pentahydrate 10.5 mg, manganese sulphate monohydrate 7.1 mg, zinc sulphate monohydrate 140 mg, sodium selenite 0.23 mg.
(*milligrams per kilo of product)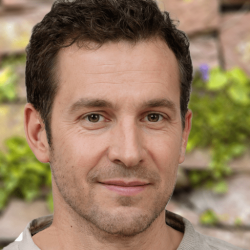 Latest posts by Juanjo Blanco
(see all)