Advance Veterinary Diets Weight Balance is a complete feed developed for adult dogs of medium and large breeds to reduce obesity.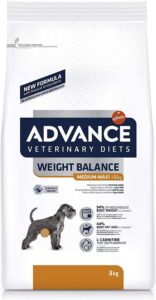 Description
The high fiber content helps increase satiety and the mixture of antioxidants, omega-3 fatty acids and medium-chain triglycerides helps reduce inflammation and oxidative stress caused by excess body fat.
Your pet will maintain the required caloric intake per pound of food with the right amount of food.
By increasing the ratio of protein to calories, muscle and fat loss during weight loss is reduced, in addition to improving metabolism. L-carnitine and the bioflavonoids of vitamins C and E promote good body structure in adulthood.
Weight loss has been clinically shown to occur in 94% of dogs after only 2 months of using Advance Veterinary Diets Weight Balance.
Ingredients
Dehydrated poultry protein, corn protein, pea fiber, barley, dehydrated pea, potato protein, cornmeal, vegetable fiber, hydrolyzed animal protein, animal fat stabilized with a mixture of naturally occurring tocopherols, oat fiber, wheat protein, beet pulp, soybean oil, fish oil, salt, potassium chloride, fructooligosaccharides and natural polyphenols.
Additives:
Vitamins:vitamin A 30000 IU, Vitamin D3 2000 IU, Vitamin E 600 mg.
Trace elements: L-Carnitine 500 mg, Ferrous sulphate monohydrate 358 mg, Potassium iodide 2.6 mg, Copper sulphate pentahydrate 45 mg, Manganous sulphate monohydrate 169 mg, Zinc sulphate monohydrate 407 mg, Sodium selenite 0.33 mg, Sepiolite 7500 mg.
(*milligrams per kilo of product)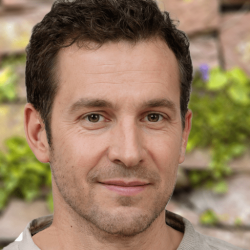 Latest posts by Juanjo Blanco
(see all)