Taste of the Sierra Wild Mountain is a lamb feed without cereals and with a single protein, ideal for all stages of life.
Enriched with taurine, this food provides your pet with easily digestible energy.
Made from roast lamb with the addition of fruits and vegetables, this formula provides natural antioxidants for a healthy lifestyle for your pet, as well as better taste.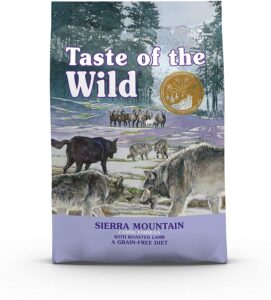 Description
Wild Sierra Mountain Taste with Lamb is a dog food designed to ensure that regardless of your pet's breed or age, your daily diet contains all the nutrients you need to feel healthy and energized.
The lamb flavor of this natural dog food brings out its wild side, and is an important component of your dog's balanced diet, providing the body with essential proteins to facilitate digestion.
It is also one of the best gluten-free and grain-free dog foods to help prevent food intolerances and allergies in your pet's body.
The intestinal flora and immune system are also boosted by fiber: dried chicory root and tiger magnolia extract.
In addition, the fruits, vegetables and herbs of this dog food provide vitamins A, C and E. These sources of vitamins for dogs strengthen the body's natural defenses.
Blueberries and raspberries are especially beneficial because they contain antioxidants that protect cells from the effects of aging and free radicals.
Tomatoes are also included in this dog food because they are an excellent source of fiber, vitamins for dogs, antioxidants such as beta-carotene and lycopene, and improve your pet's digestion.
Ingredients
Lamb, lamb meal, sweet potatoes, potatoes, peas, rapeseed oil, pea protein, roast lamb, tomato pulp, natural flavouring, salt, choline chloride, tocopherol blend (natural preservative and source of vitamin E), chicory root, taurine, salmon oil (source of DHA), tomatoes, blueberries, raspberries, cassava schidigera extract, Enterococcus faecium, Lactobacillus acidophilus, Lactobacillus casei and Lactobacillus plantarum, Trichoderma longibrachiatum dehydrated.
Additives:
Vitamins: vitamin E, thiamine mononitrate (vitamin B1), ascorbic acid, vitamin A supplement, biotin, niacin, pyridoxine hydrochloride (vitamin B6), vitamin B12 supplement, riboflavin (vitamin B2), vitamin D supplement, folic acid.
Trace elements: iron proteinate, zinc proteinate, copper proteinate, ferrous sulfate, zinc sulfate, copper sulfate, potassium iodide, manganese oxide, manganese proteinate, calcium pantothenate, manganese sulfate, sodium selenite.
(*milligrams per kilo of product)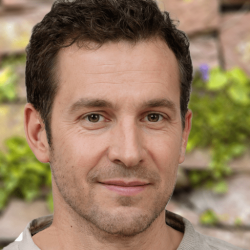 Latest posts by Juanjo Blanco
(see all)