Without a doubt, you are aware of the importance of daily dog walks to be a responsible owner. Better yet, make sure your dog gets plenty of physical activity by taking him for numerous daily walks.
However, has your dog's daily walking routine become monotonous or an obligation? If so, the following suggestions will teach you how to make dog walks more enjoyable.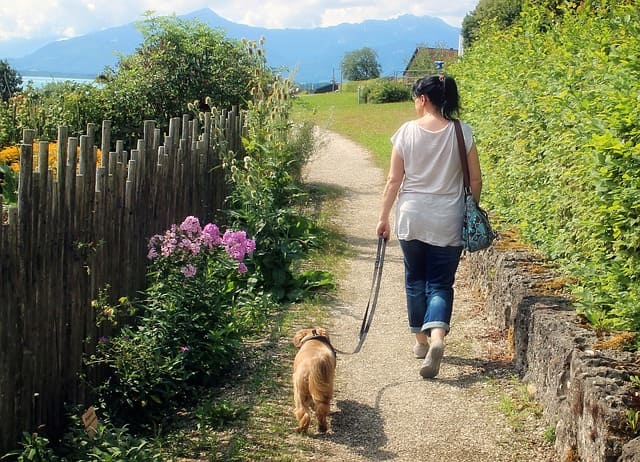 Discover new walking routes
The easiest way to liven up your walk with the dog is to visit a new place. Choose a route you've never done before. It may end up being a memorable adventure. Finding new routes can help you stay interested in your dog walks and avoid boredom.
Whether it's a new neighborhood street, a park, or a hiking trail, you and your dog will enjoy exploring the new environment. Also, as you discover new sites, your future dog walking options will expand.
Do you want to go one step further? You can also play the dog walking game "follow the dog", in which you let your dog guide you. Your dog will like to be free to roam, and you will learn what interests him most.
Bestseller No. 1
Bestseller No. 2
Bestseller No. 3
Barking Bags,The Original Dog Walking...
Como se ve en BBC Dragons 'Den: la bolsa original y mejor para pasear perros Hay un lugar para almacenar todo, incluyendo una sección de fácil acceso para golosinas, un práctico dispensador de bolsas de excremento, un bolsillo para tu desinfectante de manos, un gran compartimento interior para todos tus elementos esenciales como tu teléfono y llaves.
Rebajas
Bestseller No. 4
TUDEQU Running Waist Bag Fanny Pack Bum Bag with...
✪MULTIPLEPOCKETS WAIST BAG - There are 8 pockets in the waist bag. The largest compartment can be put towel, dog food, note book ect.. The front large pocket can fit most plus phones up to 6.5 inches. The front small pocket can put poop bags, tissue, cigarette, mobile power ect.. You and your pet's water bottles can be put in the invisible bags which are in both sides. If you go out without the pet, you can put two water bottles or umbrella. Sunglasses pocket on the top is very convenient.
Rebajas
Bestseller No. 5
Bestseller No. 6
Allowing your dog to follow his natural canine instincts and smell objects from the road is another technique to make your walk even more kickable.
Stay and say hello
Talking to people you cross paths with on the street is a great way to increase the fun of dog walks. Visit your neighbors and strike up a conversation, or hang out at the dog park with new acquaintances.
Extra attention will make your dog happy and you will benefit from social interaction too.
If you're single and looking for that special someone, try flirting. Walks with the dog can be a great setting for socializing. It turns out that owning a dog can increase our attractiveness to potential spouses, which is just one of the numerous advantages of owning one.
So, the next time your dog is petted by a gorgeous neighbor, why not try flirting to liven up your evening walk?
Create memories by taking photos
Do you like to take pictures? A walk with your dog is a fantastic opportunity to practice photography, whether you're an experienced photographer or just starting out.
It can be a pleasure to take pictures of your dog in different scenarios, under different conditions and throughout different seasons. When all is said and done, you will have a lifetime of dog-related memories.
Want to be in the picture? Learn how to take the perfect canine selfie or kindly ask a passerby to take a picture of you. There is no doubt that you appear endearing next to your dog, let's be honest.
So why not start documenting life's experiences, starting with your next walk with the dog?
Invite a friend to your walk with the dog
Do you lack momentum? Invite a friend or family member for a walk with you and your dog. You'll do a lot quickly. The company of your dog, yours and your friend or family member will be mutually beneficial. Plus, you'll get the right amount of activity, which is beneficial to your dog's health.
If you don't have a walking companion, you can also share it digitally with a friend, partner, or family member. With the help of a direct link and your Tractive GPS* tracker for dogs, you can instantly communicate your dog's current location and route with your loved ones. You can even give them access to your dog's tracker if they have the Tractive GPS* app and allow them to follow your furry friend at any time. Your loved ones will be able to receive updates and photos of you as you travel, and they will always know where you are.
Tractive - GPS perros, Localización en tiempo...
INCLUYE: 1 localizador GPS DOG 4 pequeño (35 g), resistente y 100 % impermeable, adecuado para perros a partir de 4 kg. Apto para collares de hasta 2,8 cm de ancho. Autonomía de entre 3 a 10 días.
Also, if your dog runs away, you'll have a friend who can help you in your search!
Changing things
There are several ways to liven up your daily walks with the dog, so try a few different variations. That might mean increasing or slowing down: experiment with different walking speeds to find the one you and your dog prefer. What pace works best for you and your dog?
Exercise: As an alternative to your daily walk, you can try activities such as cycling, hiking, or running with your dog. Of course, be sure to exercise caution and respect the local laws in force.
Use games or toys: How else could you liven up the walk with your dog? Have fun with your puppy. For example, both of you can have fun hiding some treats and letting your dog find them.
Train on the go: If your dog is still learning the fundamental commands or walking on a leash, you can incorporate some of those workouts into your dog walks. Alternatively, go a step further and train your dog while away from home.
Create a goal: You can monitor your dog's activity level and create a daily fitness goal using a GPS and dog activity tracker. The Tractive GPS app*allows you to contrast your dog's achievements with those of other dogs. Of course, when you achieve milestones, you should celebrate it all together!
Tractive - GPS perros, Localización en tiempo...
INCLUYE: 1 localizador GPS DOG 4 pequeño (35 g), resistente y 100 % impermeable, adecuado para perros a partir de 4 kg. Apto para collares de hasta 2,8 cm de ancho. Autonomía de entre 3 a 10 días.
So maybe these tips have helped you understand how to make your dog's walks more enjoyable. What are your favorite methods of spending time when you're out for a walk with your pet?
* Tractive GPS is an excellent locator that is placed on your dog's neck, which you can monitor with an app. Important, you need a subscription.

Do you help us share?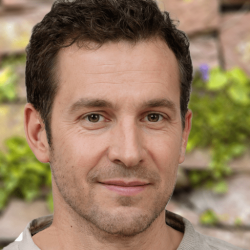 Latest posts by Juanjo Blanco
(see all)