Advance Veterinary Diets Articular Care is a food indicated for dogs with joint problems.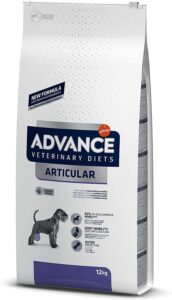 Description
Advance Veterinary Articular Care is a dietary feed for dogs with inflammatory and painful joint problems such as osteoarthritis.
It is also suitable for pets of all ages, from 6 months, as a preventive measure or after surgery or trauma.
Ingredients
Chicken, wheat, corn, rice, tuna meal, dehydrated animal protein, wheat flour, corn gluten meal, animal fat (stabilized with vitamin E), hydrolyzed animal protein, beet pulp, hydrolyzed collagen, oily fish (from EPA), vegetable fiber, yeast, flaxseed, potassium chloride, calcium carbonate, citrus extract rich in bioflavonoids, glucosamine, chondroitin sulfate and hyaluronic acid.
Additives:
Vitamins: vitamin A 1800-19565 IU, vitamin D3 1400-1522 IU, vitamin E 500-543 mg, vitamin C (sodium and calcium salt of ascorbic monophosphate) 350-380 ppm, vitamin B1 (thiamine) 53-58 ppm, vitamin B2 (riboflavin) 27-29 ppm, vitamin B6 (pyridoxine) 15-16 ppm, vitamin B12 (cyanocobalamin) 130-141 ppm, niacin 216-235 ppm, pantothenic 55-60 ppm, folic acid 7-7.6 ppm, biotin 0.13-0.14 ppm.
Trace elements: iron 224-243 ppm, manganese 57-62 ppm, iodine 1.7-1.8 ppm, copper 15-16 ppm, zinc 180-196 ppm, linoleic acid 2.1-2.3%.
(*milligrams per kilo of product)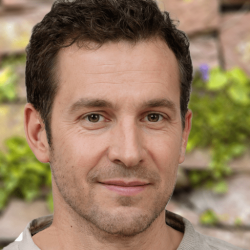 Latest posts by Juanjo Blanco
(see all)