Advance Adult Maxi is an easily digestible premium food developed for the specific nutritional needs of adult large breed dogs.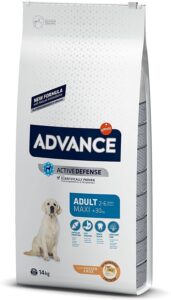 Description
Advance Maxi Adult is a food for large adult dogs from 2 to 7 years old and weighing more than 30 kg, which provides the proteins and fats necessary for the health of your dog.
In the case of large or giant dogs, you should pay attention to the prevention of problems caused by excess weight, such as cardiovascular defects.
The combination of chondroitin and glucosamine in this food helps prevent joint problems. It also contains omega-3 fatty acids, which are excellent for the development of the core system.
Advance contains natural polyphenols that, along with vitamins, help delay cellular aging, and taurine, an amino acid that helps maintain the proper functioning of your dog's heart.
Your dog's skin and coat will also be shiny and healthy thanks to essential nutrients.
The main ingredients are chicken and rice, with a high carbohydrate and protein content, ensuring good nutrition and easy digestion for your pet.
Ingredients
Chicken (16%), wheat, dehydrated poultry protein, maize, rice (10%), maize protein, hydrolysed animal protein, animal fat preserved with a mixture of natural tocopherols, maize meal, beet pulp, fish oil, tetrasodium diphosphate (0.29%), plasma proteins (0.4%), potassium chloride, salt, glucosamine (445 mg/kg), chondroitin sulphate (350 mg/kg), natural polyphenols (0.01%).
Additives:
Vitamins:vitamin A 27,000 IU, vitamin D3 1800 UI, vitamin E 670 mg, vitamin C (L-sodium ascorbate and calcium L-ascorbate) 700 mg.
Trace elements: iron sulphate monohydrate 260 mg (Fe: 86 mg), potassium iodide 1.9 mg (I: 1.4 mg), copper sulphate pentahydrate 33 mg (Cu: 8.8 mg), manganese sulphate monohydrate 123 mg (Mn: 40 mg), zinc sulphate monohydrate 407 mg (Zn: 148 mg), sodium selenite 0.24 mg (Se: 0.11 mg).
(*milligrams per kilo of product)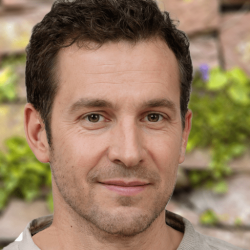 Latest posts by Juanjo Blanco
(see all)