Low temperatures, snow and storms… These are some of the reasons why we stay at home and lead a sedentary lifestyle during the winter months.
This often results in you and your furry friend sitting for a long time, not enough mental stimulation, and too many treats, which can lead to health problems and destructive behavior.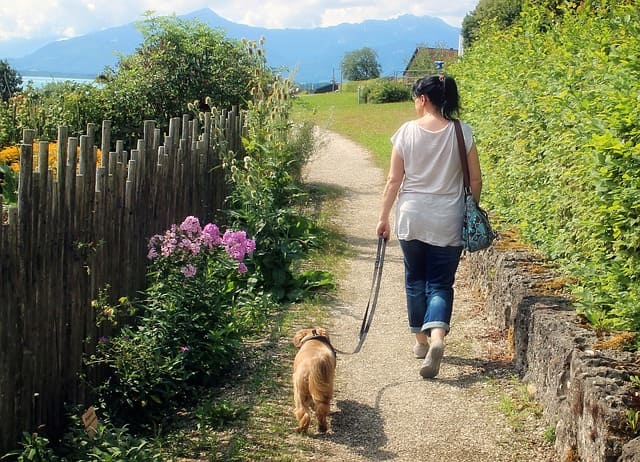 With the arrival of spring and good weather, pet owners go out to exercise. This is the perfect time to create healthy exercise habits for you and your puppy that will last year-round.
Bestseller No. 1
ASOCEA Perro Extensible Teaser Varita Palo De...
Poste de coqueteo para perros: este juguete de ejercicio para perros mantiene a tu perro entretenido y activo cambiando de dirección y saltando Ideal para persecuciones de perros y tirones de guerra. ¡Mucha diversión para ti y tu perro!
Bestseller No. 2
Bestseller No. 3
Extractor de juguetes para perros al aire libre,...
Juguete multifuncional para perros: el extractor es más que un juguete de anillo para perro. Utilízalo para buscar, tirar de la guerra y juegos acuáticos. Es una gran alternativa a las bolas de perro, juguetes flotantes para perros, frisbee para perros.
Bestseller No. 4
Bestseller No. 5
CCLKHY Pelota Juguete Perro, Pelotas de Juguete...
【Materiales de Alta Calidad】 Pelota Juguete Perro consiste en un material de TPU y nylon duradero, es seguro y respetuoso con el medio ambiente y no lastiman al perro.Las correas de nailon están cosidas uniformemente en las costuras del balón para dar al perro para que le resulte más fácil morder la pelota.Puedes enjuagarlo y secarlo después de jugar para que sea más duradero.
Bestseller No. 6
Be sure to consult your veterinarian to check that your puppy is healthy before changing his activity level. Here are some ways to get your dog moving:
Active play
They are fun activities in which the whole family can participate. Agame of tug-of-war, throwing a frisbee or pulling the rope is a good start.
Playing games not only improves your dog's muscle tone and coordination, but also requires mental focus.
The next time he's active, teach him to spin, bow, or dance and reward him with a healthy treat.
Obedience skills are another way to affect your muscle tone. Have your dog do a series of exercises by sitting, lying, standing, and even doing push-ups.
Obstacle Courses (Agility)
Keep your dog alert with home obstacle courses. When you've built these play areas with objects you've found around the house, your puppy will have to crawl through a row of dining room chairs, jump over a broom and run through a maze of cushions.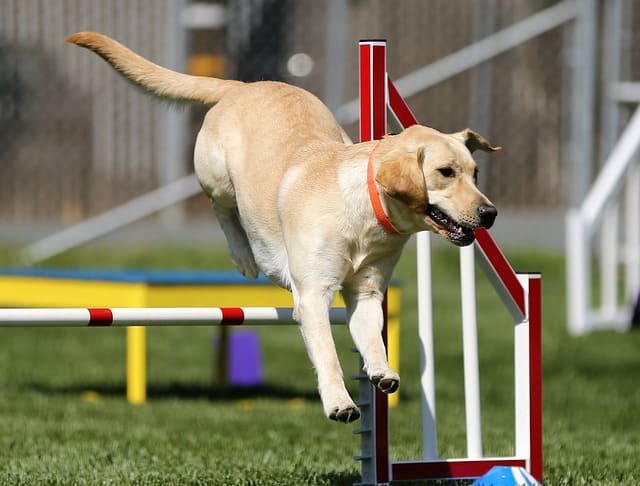 Make sure they are not too tall and that they are appropriate for your dog's abilities. Not only will this activity improve the puppy's movement, but it will also encourage mental focus while learning to obey your commands and orient himself.
Swimming
Did you know that one minute of swimming equals four minutes of running? Many dogs live to spend a day in the water, whether it's in a backyard pool, a run with the sprinkler, or the local pond.
Open water offers endless exercises: jumping into the water, looking for a water toy or swimming with you. Just be sure to watch and watch when your puppy shows signs of fatigue. Sometimes they are so excited that they do not remember to rest.
Walks and walks
Walking around the neighborhood is the easiest way to get your dog moving, especially if he's not used to getting a lot of exercise. Start with short walks and keep the same route as your confidence increases. Once your puppy has gotten used to it, change the routes and make them a little longer.
The change of routine will make your puppy familiar with new environments, smells and sounds, which will serve as mental training.
Increase your furry friend's activity by taking him for daily walks beyond a walk around the block.
You just have to find out if they are suitable for dogs and bring everything you need to spend the day.

Do you help us share?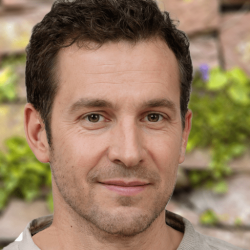 Latest posts by Juanjo Blanco
(see all)