Advance Adult Mini is a high quality food designed to meet the nutritional needs of adult small breed dogs.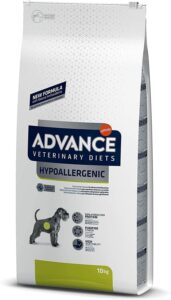 Description
Hypoallergenic Avance Veterinary Diet is a complete and balanced diet for puppies and adult dogs with food allergy problems and gastritis.
It contains special ingredients and is based on scientific research to promote the health of these animals.
It is a food of an exquisite flavor for your dog, hypoallergenic, complete and balanced.
It is also highly digestible thanks to its ultra-low molecular weight hydrolyzed protein and a unique source of pure carbohydrates designed to reduce intolerances to ingredients and nutrients.
In addition, hydrolyzed and purified soy proteins help improve intestinal function.
Ingredients
Purified vegetable starch, hydrolyzed vegetable proteins, animal fats stabilized with a mixture of naturally occurring tocopherols, hypoallergenic flavoring, cellulose, coconut oil (3%), monocalcium phosphate, calcium carbonate, purified fermentable fiber, potassium chloride, rapeseed oil, salt.
Vitamins:vitamin A 27000 IU, Vitamin D3 1800 IU, Vitamin E 315 mg.
Trace elements: ferrous sulfate monohydrate 260 mg, potassium iodide 1.9 mg, copper sulfate pentahydrate 33 mg, manganous sulfate monohydrate 123 mg, zinc sulfate monohydrate 407 mg, sodium selenite 0.2 mg.
With natural antioxidants.
(*milligrams per kilo of product)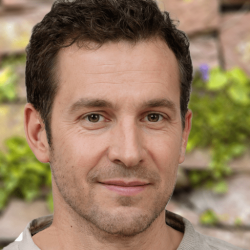 Latest posts by Juanjo Blanco
(see all)