Ultima Yorkshire Terrier is a custom formulation with quality ingredients based on the specific needs of the breed.
It also helps reduce the accumulation of stones with a special combination of minerals, aloe vera and bones of special size.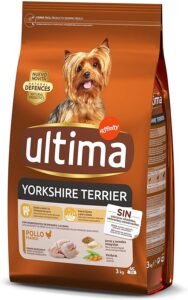 Description
Ultima Yorkshire Terrier is a high quality feed adapted to the needs of the Yorkshire Terrier, with ingredients and sizes of the croquettes that fit the needs of the Yorkshire Terrier.
This food provides your dog with all the minerals, vitamins, and nutrients necessary for a healthy and active life.
Chicken is tasty, easy to digest and contains important animal proteins. Omega-3 and omega-6 essential fatty acids, along with zinc and biotin, ensure a shiny, silky coat and healthy skin. Calcium, phosphorus, and vitamin D help strengthen bones and muscles and maintain vitality.
The nutritional value of this food is also high, this means that it only needs a small amount of food, which helps your dog's digestive system and promotes healthy digestion.
No artificial colors or preservatives are used in the manufacture of this product.
This food is also enriched with other important vitamins and minerals to provide your pet with the right nutrients for their breed.
Ingredients
Chicken (17%), dehydrated poultry protein, cornmeal, corn protein, rice (10%), corn (8%), animal fat, hydrolyzed animal protein, beet pulp, whole wheat (2%), dehydrated pork protein, yeast, fish oil, potassium chloride, tetrasodium diphosphate, salt, green tea.
Additives:
Vitamins:vitamin A 27 000 IU, vitamin D3 1800 IU, vitamin E 410 mg, vitamin C 350 mg, vitamin B 11.3 mg, biotin 0.9 mg.
Trace elements: taurine 1200 mg, vitamin B 11.3 mg, ferrous sulphate monohydrate 237 mg, potassium iodide 1.7 mg, copper sulphate pentahydrate 30 mg, manganous sulphate monohydrate 112 mg, zinc sulphate monohydrate 521 mg, sodium selenite 0.2 mg.
With antioxidants.
(*milligrams per kilo of product)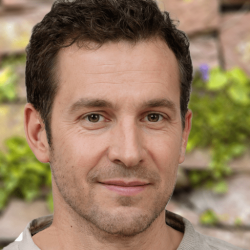 Latest posts by Juanjo Blanco
(see all)