Trixie Set Dental Hygiene with mint flavored toothpaste 100 g, 1 toothbrush with double head, 1 toothbrush for finger, 1 gum massage brush for finger.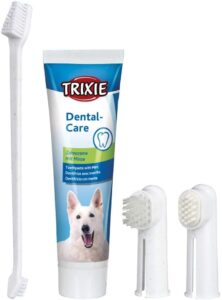 Description
Trixie dog toothbrush kit consisting of toothpaste and different types of brushes.
Clean and healthy teeth are also a healthy and effective formula for your dog, as he will appreciate the fact that it fights bad breath and prevents the formation of tartar, which can lead to infections and tooth loss.
The Trixie dental cleaning kit contains everything you need for proper oral hygiene and regular brushing of your dog's teeth.
With this kit, you can prevent bad breath, tartar buildup or gum inflammation.
The dog dental cleaning kit includes a pet-friendly toothpaste, a double-sided toothbrush, and several tips that can be placed on the fingers for a more precise and gentle dental massage.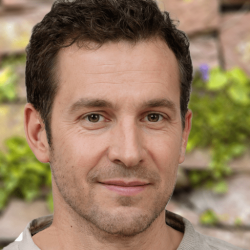 Latest posts by Juanjo Blanco
(see all)